Who We Are
Buds Gun Shop offers the largest selection of firearms, ammunition, and firearm accessories in the United States. Our 12,000 square foot retail showroom is OPEN TO THE PUBLIC and features a huge selection of handguns, shotguns, and rifles from all major manufacturers. In addition, we have a wide variety of accessories and supplies, from gun safes and aftermarket parts to range bags and apparel.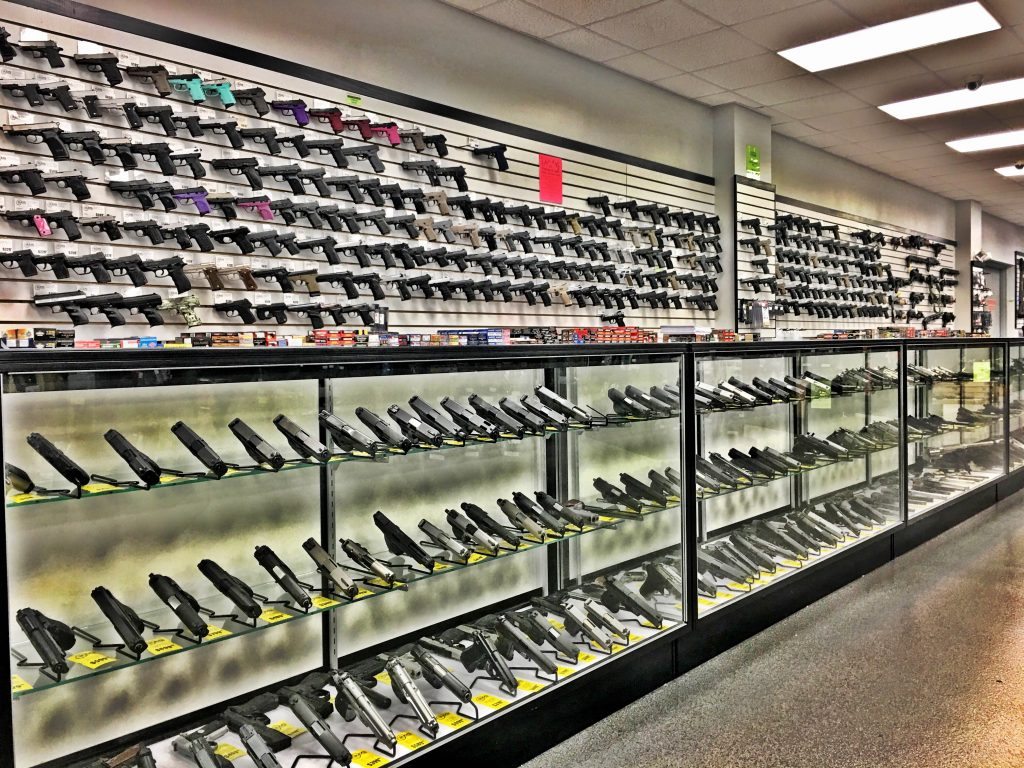 But there's a lot more to the retail store than simply being a place to browse and shop. For example, there's the "High-Grade" room, where a selection of particularly high-quality trap & skeet shotguns as well as hunting rifles are available. In here you're liable to find that CZ Redhead Premier, or Beretta Silver Pigeon, Browning Superposed Diana, or a Benelli Performance Shop Supersport.
At the Law Enforcement counter, certain individuals qualify for significant discounts on firearms and ammunition. This would include military, law enforcement, firefighters (including volunteer), and qualified first responders (EMT, etc). Commercial pilots also qualify.
We have conference facilities in-house, which can comfortably accommodate 50+ people for seminars and special events.
We welcome the general public to our shooting range where you can choose a firearm from the dozens available, and book time on one of our state-of-the-art shooting ranges. YOU DO NOT NEED TO BE A MEMBER, BUT WE OFFER MEMBERSHIPS as a terrific value. We maintain three separate ranges; our 10-lane Commercial range, a 5-lane "Club" range, and a 15 lane Tactical range, which is used for competition, events, and law enforcement live-fire training. The ranges are climate controlled and feature a viewing area, a state-of-the-art bullet trap, and a wireless touchpad targeting system.
We also offer group and private training with certified instructors, women-only "Introduction to Firearms" classes, and seminars covering topics ranging from general firearms safety, church security, active shooter, and basic defensive skills.
Of course, Buds is more than just the Lexington operation, we have retail stores in Greenville KY and Sevierville TN as well. In addition, we are also the largest online firearms dealer in the US, having sold over 2 million firearms since 2002. We have over 20,000 firearms in stock at any given time, and with more than 200,000 total products available, you're assured of finding whatever you're looking for.
We Proudly Carry…